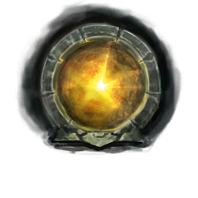 Portal – portals are magical remnants of the Ancient Beings, who are said to have created the world. It is not known what was their purpose at the dawn of history. Currently, if they are credited with Gems, they reflect – as do mirrors – random fragments of the past. This allows to obtain ancient, rare items.
Ad blocker interference detected!
Wikia is a free-to-use site that makes money from advertising. We have a modified experience for viewers using ad blockers

Wikia is not accessible if you've made further modifications. Remove the custom ad blocker rule(s) and the page will load as expected.