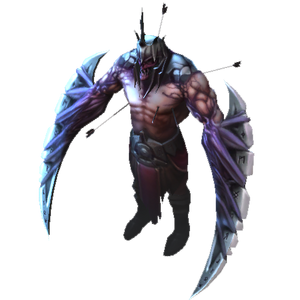 Impaler- boss at the 5th level. Former Emperor of Ezura. Known as the Mad Emperor. He lives in the citadel. The Betrayer rewarded him with immortality for his actions. The Impaler is in the possesion of a fragment of the Essence. The Betrayer ordered him to destroy the fragment, but he could not get close enough to do it.
Ad blocker interference detected!
Wikia is a free-to-use site that makes money from advertising. We have a modified experience for viewers using ad blockers

Wikia is not accessible if you've made further modifications. Remove the custom ad blocker rule(s) and the page will load as expected.