The online encyclopedia of Bladebound, mobile free to play hack'n'slash game produced by Artifex Mundi. You are welcome to join us and contribute to the wiki!
We are currently editing over 209 articles with 1,684 edits.
---
Bladebound forum • Recent changes • New pages • Categories • Help pages
---
Bladebound is a fast-paced hack and slash RPG game for mobile devices. It is set in the dark world, with the touch-based combat and immersive gameplay.
When the last Bladebound fell, the world was lost in darkness. Now, centuries later, a brave hero rises to restore the legacy of the Order and drive the evil from his homeland. Take your sword, become the Last Bladebound and embark on an epic quest of vengeance to regain your honor!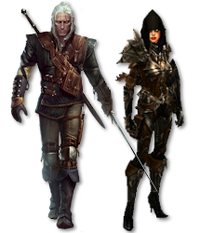 RPG Games
Go to these sites for info or for help with your own wiki!
AdventureQuest • Agarest War • Arcanum: Of Steamworks and Magick Obscura • Baldur's Gate • Biomutant • Dark Souls • Deus Ex • Diablo • Divinity • Dragon Age • Dragon Blaze • Dragon's Dogma • Elder Scrolls • Expeditions: Viking • Fable • Fallout • Faster Than Light • Fate/Grand Order • Five Nights at Freddy's World • For Honor • Grand Chase • Hyper Light Drifter • Ib • Legend of Heroes • Mass Effect • Might & Magic • Onmyoji • Shadowrun • SpellForce • Summoners War • Tales of Erin • Tom Clancy's The Division • Torment • Undertale • Wasteland • The Witcher
Want your community included? See how!
See all of our RPG gaming wikis!